November and December will bring the following Podcasts and Video Interviews. 
Check back often…We will share links to the interviews as soon as they are available!
11/17: Igniting the Spark with Stephanie James
11/30: Streaming Live: NO BS Book Club with Sandie Sedgbeer | 12:30 pm CT | 1:30 pm ET | 10:30 am PT | 6:30 pm UK |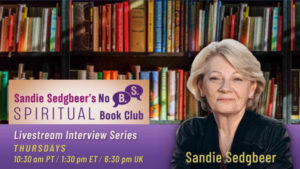 Use one of these links to join the LIVE STREAM EVENT : https://www.youtube.com/sandiesedgbeer/streams or https://www.youtube.com/@OMTimesTV/streams
12/11: Voice Rising with Kara Johnstad                                                                                                                                                                        12/14: What's Going Om with Sandie Sedgbeer and Suzy Miller
Please take a moment to enjoy these inspiring interviews with Christina:
November 14: Main Street Mystics with Julie Krull and cohost, Paul Mills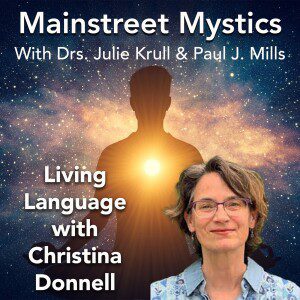 November 9: What's Going Om with Sandie Sedgbeer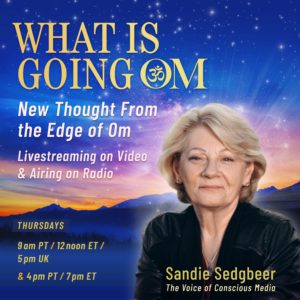 September 18: Spirit Matters with Phil Goldberg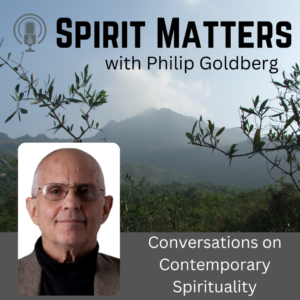 September 27: Be Present with Diane Ray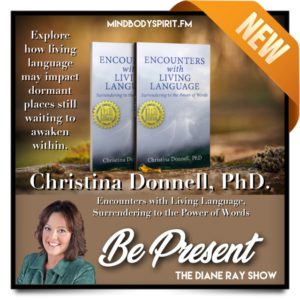 September 29, 2023 with Jeff Mara, Paranormal Podcast, was brilliant. Jeff and Christina had an inspiring conversation on the quantum world. We hope you enjoy their dialogue! Click here to listen.
August 30, 2023 with T-Love, From the Heart Radio, was brilliant. T-Love, being a sound healer deeply understood an experience with language. So amazing! Click here to listen.
Thursday, June 22, 2023 with Michael Stone of WE Earth Radio was a huge success, their conversation was poignant and inspirational offering an abundance of nuggets to enjoy. Click here to listen!
Saturday, June 3, 2023 YouTube Podcast, Small Medium at Large with Gail Hayssen, and guest interviewer, Juliette Hanauer. They had a lovely and thoughtful dialogue about Encounters with Living Language and so much more. Click here to listen!