Encounters with Living Language
Surrendering to the Power of Words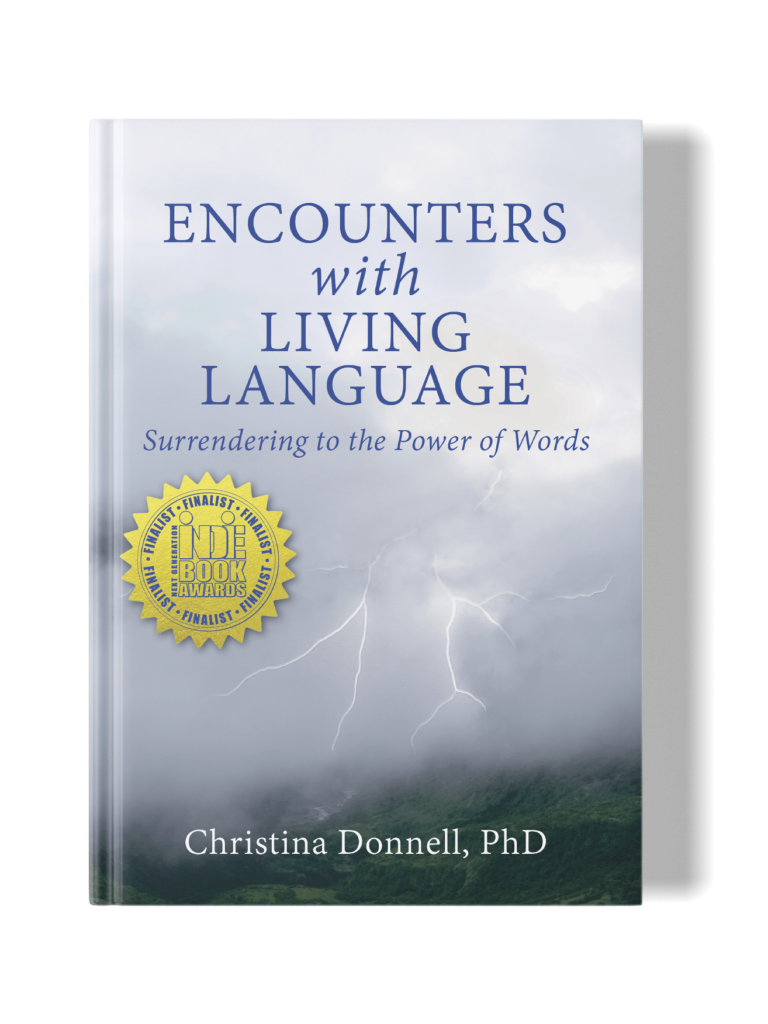 A Riveting Account of Christina's Discoveries, Free of Spiritual Dogma
A series of mystifying moments occasioned by words that lit up before her eyes had longtime psychologist and teacher Christina Donnell profoundly engaged. As her sensory impressions of this "living language" deepened within her, she noticed her thoughts giving way to direct perception and her inner sensations yielding to a feeling of universal perception, transporting her to a level of awareness far beyond normal. No longer was there a self separate from other; infinity and eternity had become physical realities; and more.
This riveting account of Donnell's discoveries, free of spiritual dogma, invites readers to explore how living language may impact dormant places still waiting to awaken within them—and how, through the forces ignited by words, a new world is already emerging, unobtrusively reconnecting human consciousness to the whole of life.
This clear wise book about renewing our connection with sacred language will bring all who read it benefit and inspiration.
Here Christina Donnell introduces a new possibility for humanity. This book must be read with the whole body and all the senses.
A mind-blowing exploration of the potential role language could play. This book will trigger transformative thoughts and an increased level of awareness.
Between the words of this book there is an energy that flows around us and stirs the consciousness, enkindling a journey in which creation is given voice and original ground is revealed within. All of creation is calling for us to awaken! Thank you, Christina for illuminating the path.
Christina Donnell, PhD — clinical psychologist, author, and spiritual teacher—is the director of the Winds of Change Association, a Minneapolis-based educational organization dedicated to offering programs that tend humankind's evolving consciousness. She is also the author of the multiple award–winning book Transcendent Dreaming: Stepping into Our Human Potential, a foray into the quantum nature of the human body. She maintains a consultation practice, teaches, and speaks worldwide, her lyrical prose fused with transmissions of the unseen, captivating audiences of all ages.